… actually, don't have heroes to begin with. People are flawed and crazy. To idolize one to the point of blind faith is scary stuff.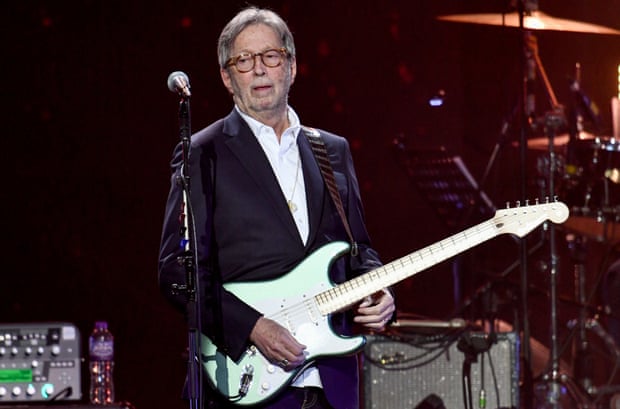 I don't have anyone who I really idolize. I mean, there are people I like and am fans of, but to put them in the class of "hero" would be a stretch.
I say all of this, because I was today years old when I learned that legendary singer/songwriter Eric Clapton is, apparently, a racist:
when Eric Clapton made a declaration of support for former Conservative minister Enoch Powell (known for his anti-immigration Rivers of Blood speech) at a concert in Birmingham. Clapton told the crowd that England had "become overcrowded" and that they should vote for Powell to stop Britain from becoming "a black colony". He also told the audience that Britain should "get the foreigners out, get the wogs out, get the coons out", and then he repeatedly shouted the National Front slogan "Keep Britain White".

Wikipedia: Rock Against Racism
This coincides with his latest apparent insanity: Eric Clapton Refuses to Play Venues that Require Proof of Vaccination.
I mean. I know lots of people have done and said stupid shit earlier in their careers. I know that David Bowie had some longstanding Fascism obsession that he later recanted. Still, these sorts of things make me even more wary of having any heroes, such as they are. I don't even know if I want to like people I don't know personally. Who knows what kind of crackpot kind of shit is hiding behind that friendly veneer.